sona taker
IAM AWESOME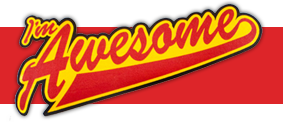 عدد المساهمات

: 671


نقاط

: 15079


تاريخ التسجيل

: 30/04/2011


العمر

: 21


الموقع

: IN MY DREAMS


موضوع: Johnny Curtis الإثنين يونيو 27, 2011 4:03 pm

---

Johnny Curtis was one of the toughest competitors WWE NXT has ever seen. Growing up as an orphan in South Boston, Curtis made a habit of getting into fights and constantly being ejected from boys' homes for his attitude. However, rather than sliding into a negative lifestyle, Curtis focused his frustration and intensity into becoming the 6-foot-3-inch tall, 240-pound competitor he is today. Considered a "loose cannon" for his unpredictable attitude and intensity, Curtis prefers to utilize high-risk maneuvers, something made more dangerous based on his impressive size.

Curtis owns more than 1,000 wrestling tapes and has studied each one of them, looking for ways to improve his game. To help him hone his abilities and channel his rage and frustration into high-octane in-ring ability was his WWE Pro, R-Truth. Curtis was the second NXT Rookie R-Truth has mentored. His first success story was season one runner-up and Nexus member, David Otunga.

Under R-Truth's positive guidance, Curtis quickly became a WWE Universe favorite. His dreams of becoming WWE's next breakout star came true in week 13 when he was declared the winner of WWE NXT season four! He earned a WWE Tag Team Championship Match with R-Truth.

But when his tag team opportunity never came to fruition, he found a home on SmackDown. Now on his own, can the young upstart make a name for himself on Friday nights?